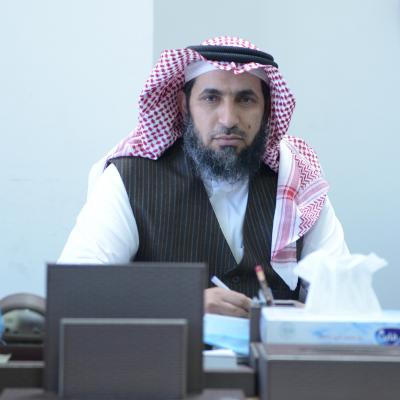 Al Shehri Awarded the Excellent Employee Award
Prof. Ali bin Abdullah Al Bakri Al Shehri, Director of the College of Computer Science Administration at King Khalid University, ranked third on the university excellence award for excellent employees, and was honored by His Excellency, the President of King Khalid University, Prof. Faleh bin Rajaa Allah Al Sulami.
Al Shehri is a distinguished administrative figure, he has many achievements, a large number of awards and more than 50 training courses from King Khalid University, the Institute of General Administration and many other entities. He also received more than 18 thank you letters for his efforts.
Al Shehri worked in different administrative positions in the university, he worked in the Media Center, the Community College, joint programs, General Administration of Investments, Afaq Newspaper and many other entities in addition to his current job at the College of Computer Science.
Al Shehri has a bachelor's degree in Islamic Affairs from King Faisal University, and practiced writing and journalism.
Ali Al Shehri is an icon who believes that the working life requires patience, giving, support and encouragement, he pointed that King Khalid University's excellence award and any way of support are important means to increase the efforts of any employee.