About Department
The Diagnostic Sciences & Oral Biology department promotes the highest standards in education, research, diagnosis, and management of diseases through the following divisions: Oral Biology, Oral Pathology, Oral Radiology, Oral Diagnosis and Oral Medicine.
Oral Biology: Provides the ability to recall fundamentals of development of Oro-facial structures and acquire skill in the histological identification of dental tissues.

Oral Pathology: Correlates clinical information, radiographic imaging, and microscopic findings to provide diagnosis in order to manage diseases affecting the oral and maxillofacial regions.

Oral Radiology: Focuses on applications of diagnostic imaging utilized in dentistry, radiation safety and diagnosis of the diseases affecting maxillofacial complex through interpretation of radiographic images.

Oral Diagnosis : Shows the ability to obtain medical and dental history, and perform clinical examination with required investigations to reach the final diagnosis and treatment planning.

Oral Medicine: Provides oral health care of medically complex patients, diagnosis and management of medically-related diseases, disorders, and conditions affecting the oral and maxillofacial region.
Courses in BDS program
MDS 312 (Oral Biology) / 3rd year

MDS 311 (Oral Pathology-1) / 3rd year

MDS 331 (Oral & Maxillofacial Radiology-1) / 3rd year

MDS 332 (Oral Diagnosis-1) / 3rd year

MDS 413 (Oral Pathology-2) / 4th year

MDS 433 (Oral Diagnosis-2) / 4th year

MDS 434 (Oral & Maxillofacial Radiology-2) / 4th year

MDS 521 (Oral Medicine) / 5th year
Procedures done by the students under the supervision of faculty
Obtaining Medical and Dental History from Patients

Diagnostic methods

Clinical examination of the patient

Radiographic investigations

Biopsy procedures for the mucosal lesions

Arriving a diagnosis for the patient's problem

Formulating comprehensive treatment plan of the case

Non-surgical management of oral mucosa lesions and Orofacial pain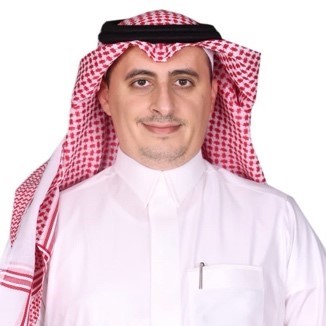 Name:
Dr. Abdullah Awn Alqarni
Job Title
Assistant Professor
Academic Degrees & Universities
Bachelor of Dental Surgery (BDS) (King Khalid University) - 2012, Master Of Science In Oral Sciences (MS) (The State University of New York at Buffalo) – 2017 - Advanced Certificates in Oral and Maxillofacial Pathology (The State University of New Y
Achievements / Recognition/ Guest speaker/Awards/Patent/ Outstanding performances
Ahmad Mohammad Saad